United Way is looking to the future as our community needs continue to grow.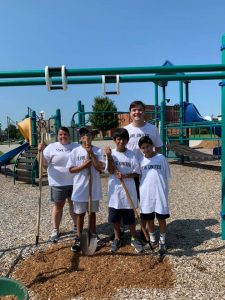 Give the gift of you. Volunteer.
United Way is working to advance the common good by creating opportunities for a better life for all. But we can't do it alone. We need the heads, hands and hearts of committed people like you to help us tackle the problems facing our communities.
Each one of us has special talents. Things we can do to help. Put your talents to work for your community. Volunteer.
Give an hour. Give a Saturday. Give your best. Because when we reach out a hand to one, we influence the condition of all. Whether it's reading to children, or leading financial literacy classes for hard-working families, or delivering meals to homebound seniors, there are hundreds of volunteer options available every day.
Looking for a more structured volunteer opportunity for your group, company, or organization? Check out our annual "Feed the Need" Regional Food Drive and Day of Caring!