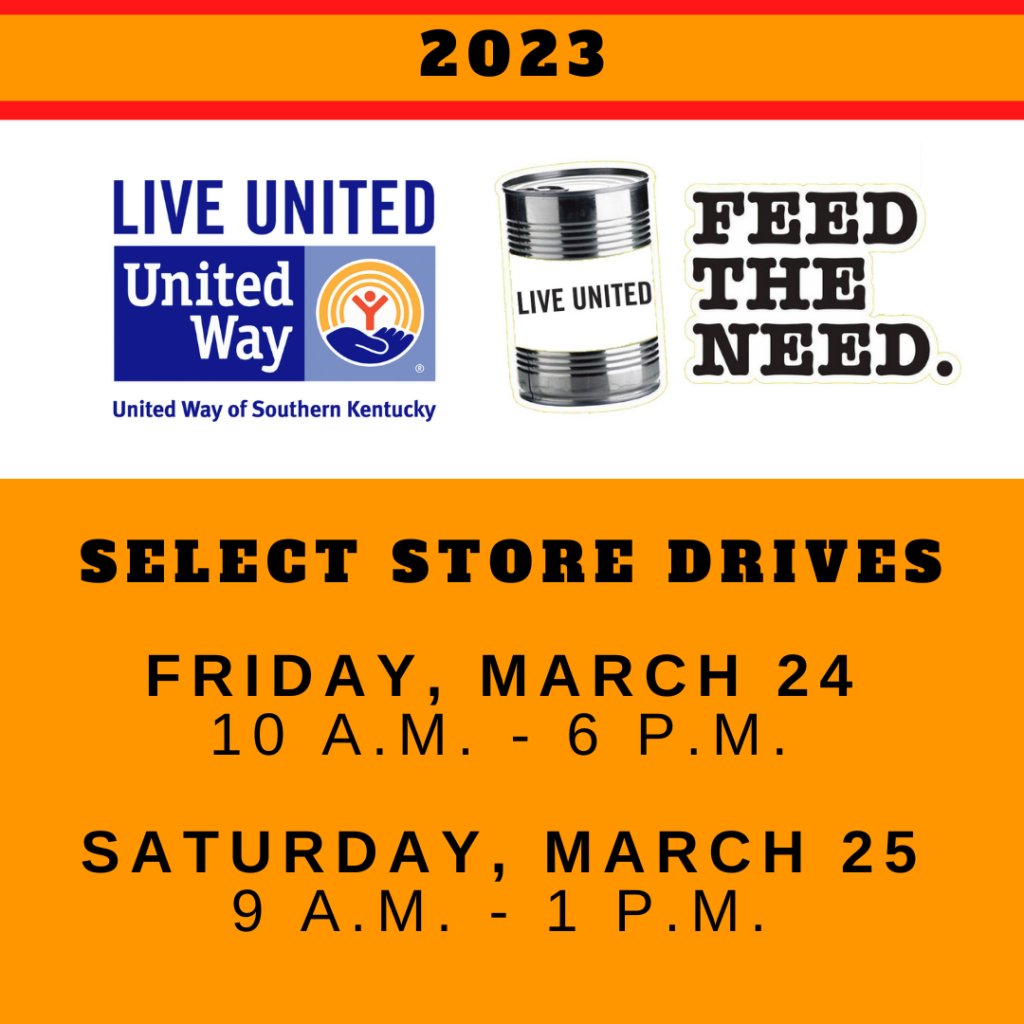 Feed the Need – was created in 2009 in response to the increased need in our communities for access to basic needs, including food. Since its inception, United Way of Southern Kentucky's "Feed the Need" drives have collected nearly 1,000,000 nonperishable food items.
For a full list of stores where donations can be dropped off to or shopped for at, click here.
Wednesday, July 26th – The Day of Caring, A day focused on matching companies and individuals to nonprofits in need of help with projects. Each year nonprofits submit dozens and dozens of projects and nearly 1,000 volunteers help the nonprofit agencies accomplish those projects and better our community.
Tuesday, June 28th – The LIVE UNITED EVENT, An evening to celebrate and recognize the organizations and community members who excelled in meeting the needs in our community by furthering the mission of United Way of Southern Kentucky. Awards will be presented to recognize outstanding giving, employee participation, and volunteer support.