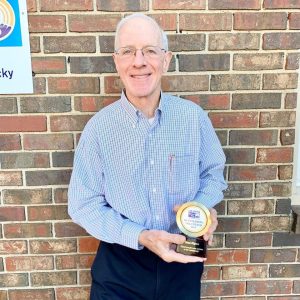 Each quarter, United Way of Southern Kentucky recognizes one individual volunteer who has gone above and beyond to support the efforts of United Way and thus our community.
Congratulations to Tom Flynn for being recognized as the United Way Volunteer of the Quarter!

Tom is dependable, engaging, hardworking, giving, and is a consistent volunteer. We are honored to have him as a board member and volunteer!