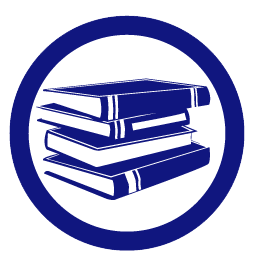 EDUCATION IN SOUTHERN KENTUCKY
PREPARE CHILDREN, YOUTH & YOUNG ADULTS TO SUCCEED IN SCHOOL AND LIFE (CRADLE TO CAREER).
Kindergarten Readiness:

Children start school at levels of physical, social-emotional and intellectual development needed for school success.
BIG BOLD GOAL: INCREASE BRADD AREA KINDERGARTEN READINESS SCORES FROM 49.4% to 75% by 2020.
Strategies:
1. Enhance early learning environments to facilitate school readiness for children birth to five years of age. 
2. Increase access to high quality licensed childcare programs for unserved and under-served children and families, particularly those of low-income and educational risk. 
3. Provide resources, education and other needed supports for families and caregivers to bolster their child's age-appropriate development.
4. Collaborate to create and implement a comprehensive high-quality approach to school readiness.
College & Career Readiness:

students graduate high school prepared for college or other post-secondary training, work and life.
BIG BOLD GOAL: INCREASE BRADD AREA COLLEGE & CAREER READINESS SCORES FROM 65% TO 80% BY 2020.

Strategies:
1. Improve the connection between school and work through career and technical education, apprenticeships, work-and-learn models, and other innovative education approaches.
2. Deliver targeted programming for at-risk youth to prepare them for postsecondary and/or career opportunities.
3. Provide quality extracurricular and co-curricular opportunities through schools and community partners that reinforce and enhance learning and preparation for future success.
4. Increase student preparation and soft skill development (including, but not limited to, financial literacy, effective communication, collaboration, interview skills, attendance, and punctuality).
Residents throughout Southern Kentucky indicated that the education of children and youth is among the top ten issues that need to be addressed within our communities:
SURVEY RESULTS:
# 4: Children are safe, nurtured and ready to succeed by age six.
# 6: Youth complete school prepared to succeed in the workforce and community.
"We lost kids that are left behind from the beginning because they don't have what they need from the start."
"I see a difference in how my technical child is treated versus my academic child."
"Does our community know kids aren't prepared?"
"We're taught to pass the test. We memorize enough and then forget it."
"I have to check 2+2 on a calculator, it's that bad. We are raised on calculators."
50% of kindergartners in the state of Kentucky began the 2014-15 school year deemed "not ready." – BRIGANCE Early Childhood Kindergarten Screen III
During the 2013-14 school year, an average of 62 % of youth graduating in the state of Kentucky were deemed "College/ Career Ready." – Kentucky Department of Education, 2013-14 School Report Card: College/ Career-Readiness for All.
* From birth until age 5, a child's brain develops more than any other period in life.
From the day a child is born it is imperative that parents and caregivers provide a strong early learning foundation. When the proper foundation is not established and a child is unable to achieve academically, many aspects of their adult life are adversely affected, such as the opportunity to earn a living wage, the ability to be self-sufficient and even achieve advanced education and training. The level of education and/or training one obtains and sustaining employment has a large impact on issues related to Income, Health, and Safety Net.
Click here to read what United Way is currently doing to help with Early Childhood Education.